REMOTE LEAK DETECTION USING 3G & GPRS COMMUNICATIONS
Phocus3m is an acoustic logger that automatically detects leaks on water distribution networks. Deployed underground it utilises low cost GPRS/3G communications without the need for costly above ground technology.
Benefits:

| | |
| --- | --- |
| | Remote leakage identification to reduce leak run-time and improve efficiency |
| | PrimeWeb map based data available |
| | Audio files available for remote listening to confirm presence of leak noise |
| | Phocus noise algorithm reduces incidence of undetected leaks |
| | Three sample periods to separate usage from leakage thus reducing false alarms |
| | No infrastructure above ground required |
| | One, small, low cost logger per installation |
| | Embedded roaming SIM for optimum communications |

Operation:
Phocus3m® automatically identifies the presence of a leak. It gives visual indication of leak noise strength and provides confidence factor and also provides rapid leak alarm to a mobile phone or PC.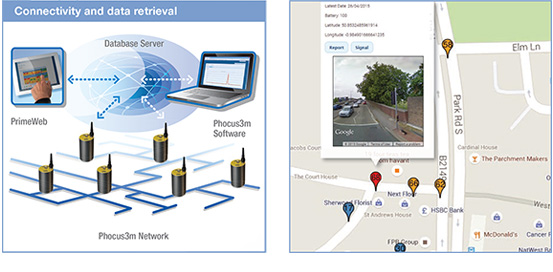 Phocus3m Network and on PrimeWeb Online Network Image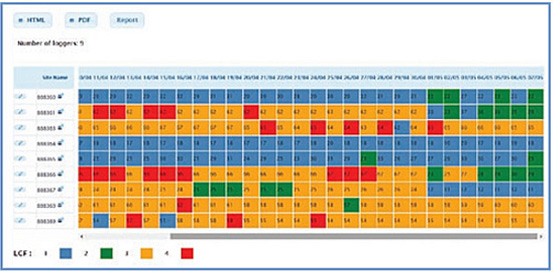 PrimeWeb Network Monitoring