Phocus3 THE MOST INTELLIGENT ACOUSTIC LEAK DETECTION SYSTEM
Phocus3 is an advanced leak noise logger designed for detecting and localising water leakage. Wireless communications allows both 'lift and shift' or permanent distribution network operation. On site leakage results may be obtained via the Communications Module with detailed analysis carried out on the host software.

Phocus3 Features:

Rapid overnight identification of leaks

Two models available; 1.) local IR contact (lift + shift operation)
2.) radio contact (greater range for permanent installation)

Small size

Histogram display of noise data

Phocus noise algorithm to reduce incidence of un-detected leaks

GPS coordinates stored in logger

Leak listening – real time (whilst on site) – recorded to aid remote leak identification




Operation:
Phocus3® is so 'smart' it can automatically identify the presence of a leak. This allows for use in either survey mode or for permanent installation. Phocus3® gives visual indication of a leak or it can be used with advanced software and produce graphic and tabulated results.
Acoustic logging is a very cost effective way of reducing leakage to extremely low levels. It allows water distribution systems to 'focus' resources on leakage.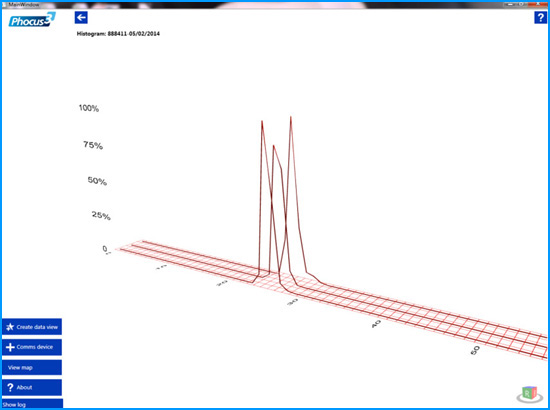 Histogram display for each epoch.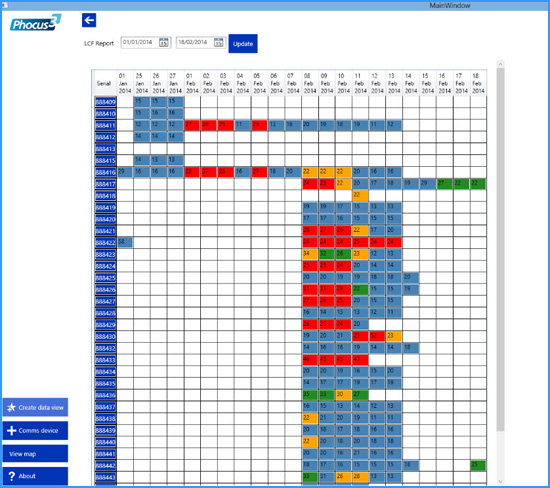 Data view show status of all deployed loggers.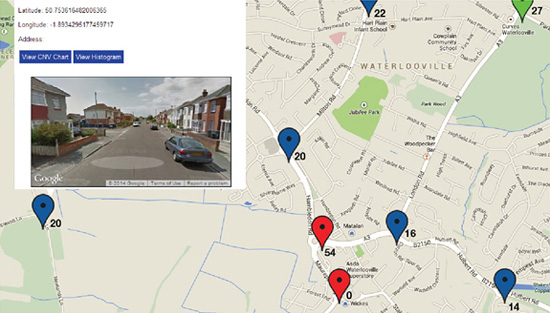 Leakage status displayed on a Google Map